Generate dynamic reports
Create reports and view data in real-time for your business.
Track sales across your products
With the tracking of dispenses across states, prescribers, clinics and distributors, you can easily identify areas to focus sales and maximise your business efforts.
Approval and quota management
Track your TGA approval expiry dates and patient quotas from a single platform.
For your whole team
Invite the rest of your team or even other companies such as sponsors or distributors, and even prescribers to help streamline your business operations.
Track dispenses across prescribers, patients, clinics and distributors
Simplify your workflow with automatic dispense correlation and tracking across patients, clinics, distributors and prescribers.

The Therapeutics Portal allows you to easily keep track of what product is being dispensed where, by whom and to what quantity.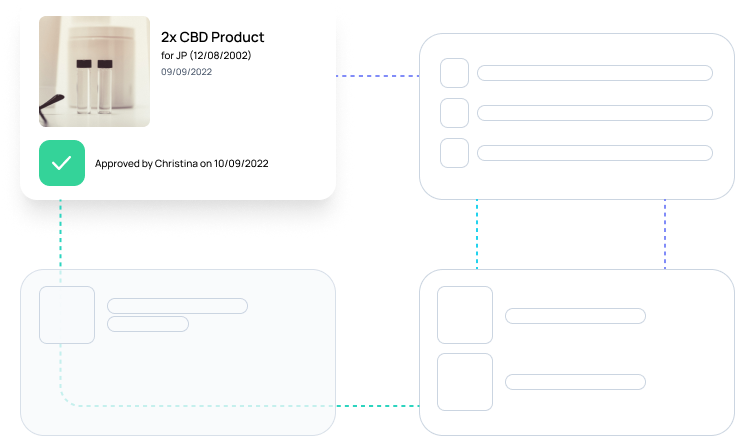 Upload approvals and monitor patient quotas
With our custom OCR implementation and smart quota tracking, patient dispense quotas can be tracked across products and approvals in real-time,
allowing your team to be in-the-know about your patients and prescribers.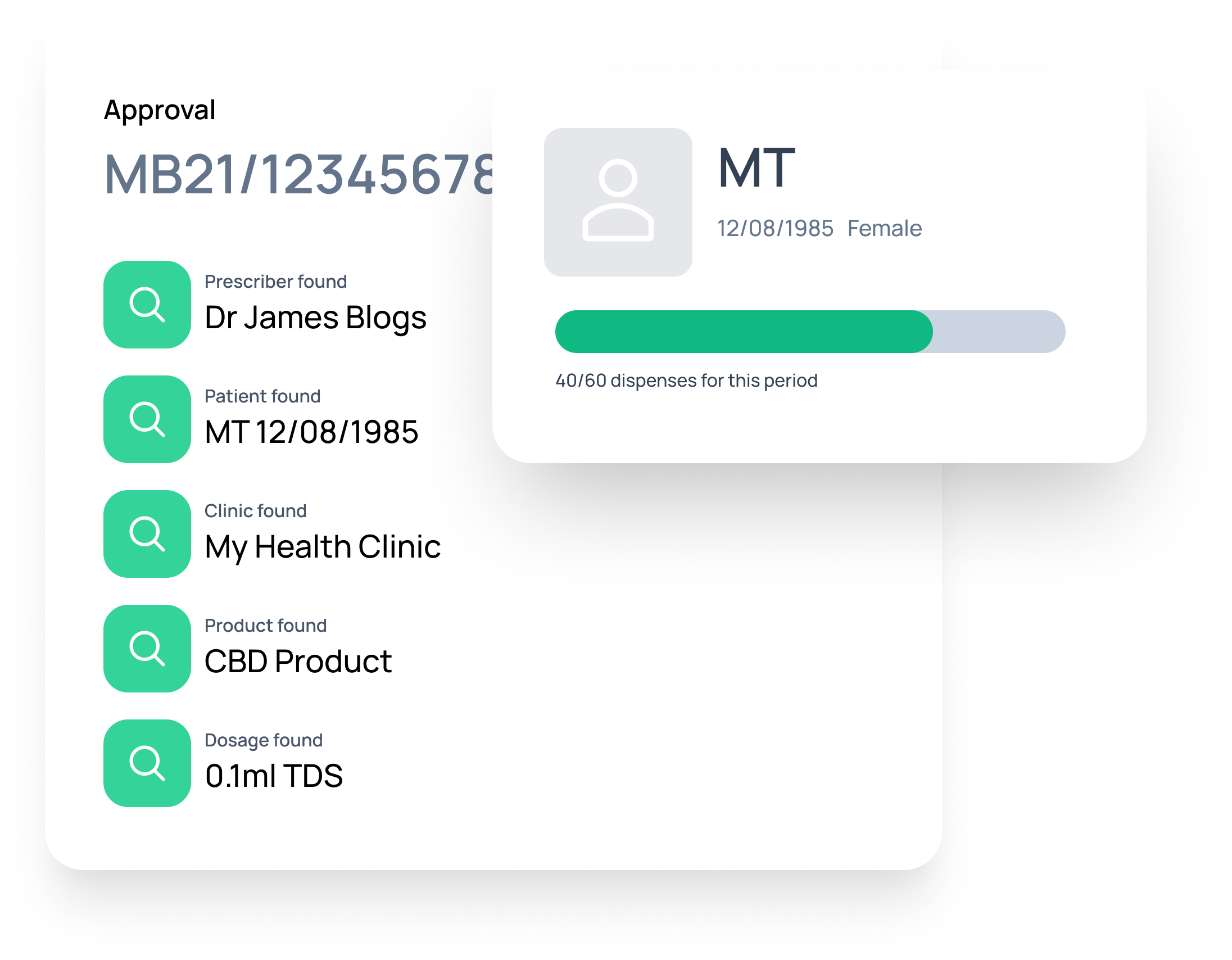 Generate and export sales, stock and approval reports
With our real-time dynamic report generator your can view, export and aggregate your therapeutics data at any time.

Power up your business by generating reports on revenue statistics, aggregating demographic breakdowns, and even viewing live heatmaps of your product distribution.